The Mardi Gras: will be the latest addition to the Carnival Fleet in 2021. The largest vessel ever built for Carnival Cruise Line with 5.200 passengers is the first cruise ship to be powered by LNG (liquefied natural gas) and is not without reason called "Mardi Gras": The original Mardi Gras started the success story of Carnival Cruise Line in 1972. The new Mardi Gras closes the circle of the 48 years of company history when it departs in May 2021, as the 24th ship of the fleet from Finnish Meyer Turku shipyard. The Fun Ships of Carnival Cruise Line offer a wide variety of onboard activities. From the exciting ropes course to the innovative Skyride, from the huge WaterWorks™ water park to Bolt™ Ultimate Sea Coaster – the world's first ever roller coaster at sea on the Mardi Gras, about 50 meters above sea level! Carnival Cruise Line aims just as high with its critically acclaimed restaurant concept, such as the Italian Cucina del Capitano, Guy's Burger Joint and a host of other international culinary offerings. This includes Emeril's Bistro 1396™ on Mardi Gras, for which the top chef created Creole and French Haute Cuisine. However, there is no shortage of further culinary discoveries on the other ships in the fleet. In the buffet restaurants, passengers can dine casually and almost around the clock. In the à la carte main restaurants, guests are spoiled with a three course meal at no additional charge.
DESTINATIONS: Caribbean
Exclusively on our

**NEW** Premium Level Carnival Excel Suites
The new premium suite level of Mardi Gras includes 32 suites in four categories:
- Carnival Excel Presidential Suite - Two Presidential Suites - the largest in the fleet - are located on deck 17, with spacious living, dining and sleeping rooms, as well as the most spacious balconies in the fleet, with wide sea views, large lounging and sunbathing areas, and a private outdoor Jacuzzi and shower. These suites also include access to the spa's spa suite and Havana pool area.
- Carnival Excel Aft Suite - Twelve suites overlooking Summer Landing and separate living and bedrooms with large perimeter balconies with stunning sea views, as well as a private outdoor Jacuzzi and outdoor dining and relaxation areas.
- Carnival Excel Corner Suite - Twelve suites on port and starboard sides of the ship with separate sleeping and lounging areas, a wbar and surrounding balconies with lounge and dining areas.
- Carnival Excel Suite - Six suites on decks 10, 11 and 12 with sleeping, dining and relaxation areas. The spacious balconies have deck chairs and a dining area.
New, exclusive suite level amenities
All suites on board Mardi Gras include a service package that includes priority embarkation and disembarkation, priority seating in the main dining room, comfortable bathrobes and bottled water on arrival.
Guests in the 32 Carnival Excel Suites enjoy the amenities of the Standard Suites as well as the following:
- Unlimited access to Loft 19
- Separate concierge telephone line
- Guaranteed meal times for specialties (except Bonsai Teppanyaki and Chef's Table)
- Free Bottomless Bubbles Soda Package, Room Service and Laundry
- Sparkling wine and fresh fruit basket on arrival
- Improved bathroom equipment
New: 'Loft 19'
Located on the ship's highest deck, Loft 19 is a brand new concept from Carnival Cruise Line - a secluded retreat modelled on the world's best resorts with full bar service, a private pool surrounded by sun loungers and spacious cabanas for rent. The cabanas are fully equipped with drinks, comfortable bathrobes and towels, fresh fruit, lunch service and special concierge service. Guests of the Carnival Excel Suite are given priority when booking Loft 19 Cabanas.
Additional Suite Options
In addition to the Carnival Excel Class Suites there will also be the following on board the Mardi Gras:
- Ocean Suites - separate sleeping and lounging areas with ergonomic and comfortable design.
- Tropical style Havana Suites - private terraces with rocking chairs and direct access to The Lanai.
- Extra spacious Family Harbor Suites - maritime decor, large windows and child seats.
- Cloud 9 Spa Suites - with special spa privileges such as two fitness classes, access to the ship's thermal suite and a peeling kit.
Innovative and spacious cabin concept
The new suite options complement the already announced spacious Mardi Gras accommodations, featuring turquoise shades and design elements such as room-high sliding glass doors, new sofas that can be converted into beds, more 110V sockets and USB ports than on any other ship, flexible reading lamps at the bedside table, a larger customizable wardrobe with extensive storage options and spacious bathrooms with glass shower doors, a novelty for the line.

Builder

Meyer Turku

Inaugural Cruise

2020

Christener

no information available

Tonnage

180,800

Guest Cabins

2641

Number of Crew

1745

Length

344 m

Drydock-stay

no information available

Number of Decks

17

Pools

4

Whirlpools Spas

5
Discover our onboard activities
On board our floating resorts you will find activities for all tastes and ages. Whether you want to sweat in the fitness centre, cool off in one of our pools or shop to your heart's content - everything is possible on our ships. All information about our day and evening programme can be found in our Carnival Fun Times, which you will find in the cabin every day.
Pools, SPA & Wellness
4 swimming pools
5 outdoor whirlpools
Spa Carnival
Steam Bath & Sauna
Cloud 9-Spa (for a fee)
Serenity: SPA area resting oasis for adults (various treatments, hairdresser, cosmetic treatments)
Water fun
Splash Zone/Area/Park
Twister water slide
Water Works
**NEW** Bolt™ Ultimate Sea Coaster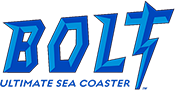 The world's first ocean roller coaster
Sports
9-Hole Minigolf Course
table tennis
baskeball court
jogging track
Fitness Center
Various sports courses (such as spinning, Pilates, yoga, etc.)
Additional
Art Gallery and Auctions
Various day and evening activities such as bingo, quizzes and karaoke singing (All information about our day and evening program can be found in our Carnival Fun Times, which you will receive in the cabin every day).
24-hour Internet café (WLAN)
Library and StudyCarnival FUN Shops
duty free shops
Dining on the Mardi Gras
The Mardi Gras has two main restaurants (à la carte service), a buffet restaurant and various snack stations where you can feast to your heart's content.
Included in the tour price
Elegant dining in the À la carte restaurants (free choice of dining time)
Casual dining in the buffet with various food stations such as

Salad Bar
Carnival Deli (different sandwich variations hot/cold)
International specialities
Large selection of various desserts
Calorie-conscious food

24-hour pizzeria
The Taste Bar
Guy's Burger Joint
Blue Iguana Cantina
24-hour cabin service (breakfast, lunch and bar)
For a fee
Seafood Shack: Enjoy traditional fish dishes and freshly prepared New England seafood.
Specialty Restraurants
Steakhouse (for a fee)
Bonsai Sushi (for a fee)
Cucina del Capitano (lunch free of charge/eveningfor a fee)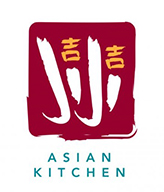 JiJi Asian Kitchen (free lunch)
Onboard entertainment
ENTERTAINMENT is very important on board our ships. Our program offers entertainment at the highest level. Our excellent entertainment team offers breathtaking stage shows in Las Vegas style every evening in our large theatre. You can also challenge your luck with a game of roulette or end the evening with a delicious cocktail in one of our numerous bars. Here something is offered for every age and every taste.
Theatre
Thrill Theatre
Seaside Theatre/ Open Air Cinema
Punchliner Comedy Club
Highlight: Family Feud Live™ (Family Duel)
Bars/Lounges
In our various bars and lounges the night can be turned into day in a playful way - whether playing in the casino, dancing in the discotheque or cosy get-togethers in one of the many bars or lounges!
You will find the following bars and lounges on board the Mardi Gras:
Atrium Bar
Casino, Casino Bar
coffee bar
piano bar
Alchemy Bar
Bluelguana Tequila Bar
Havana Bar
RedFrog Pub
RedFrog Rum Bar
SKYBOX Sports Bar
The Library Bar
Wine Bar
Passengers under 18 Mardi Gras
On board our ships we make the whole family happy. While adults enjoy life on board their way, our experienced staff takes care of the little ones. Special children and youth programs which are divided into different age groups are a perfect way to meet new friends and enjoy some time without parents.
Camp Ocean (Deck 11 – midships)
For young passengers aged 2-11, the Camp Ocean offers fun activities which are divided into age-based groups.
Opening hours (day at sea): 10 am – 1 pm; 2 pm – 5pm; 7 pm – 10 pm
Opening hours (while in port): Arrival - 2 pm; 2 pm - 5 pm; 7 pm - 10 pm
Circle C (Deck 6 – midships)
Teens aged 12-14 can take part in Circle C activities and meet new friends. Of course they will be supervised by experienced staff.
Opening hours: depending on activities
Club O2 (Mezzanine Deck 4 – midships)
Club O2 is the perfect retreat for teens aged 15-17 who want to spend time without parents. Here they can watch movies, play video games, listen to music and much more.
Opening hours: depending on activities
Babysitting Service
For children aged 6 months to 11 years, Carnival Cruise Line offers a babysitting service between 10 pm and 1 am. Parents can leave their children at the Camp Carnival for a small fee to enjoy an evening on their own.
Upcoming cruises with the Mardi Gras